Volunteers Needed!
CALLING ALL VOLUNTEERS
Napa Grad Nite needs your help! We are looking for volunteers to help with the 2019 Napa Grad Nite on Thursday, June 6.
Grad Nite is a nonprofit run entirely by community volunteers and relies almost exclusively on community input to be able to provide a fun, safe and sober event for all of Napa County's high school grads. Grad Nite helps keep our local kids safe and we need as many amazing volunteers as possible to help make this night a success.
So grab a friend (or four) to volunteer and come see what this night is all about! If you can only volunteer for a portion of time, or have a question, please contact me at gradnitevolunteer@gmail.com. Feel free to send this volunteer sign-up link (https://www.signupgenius.com/go/30e0445acaa2aa5fa7-napa1) to family, friends, co-workers, etc. who may want to help! All volunteer activities will take place at the Napa Valley College front parking lot near the campus entrance, unless otherwise indicated.
Thank you for your help!!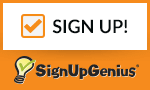 To receive more information on volunteering please send us an email:
Previous year's volunteers